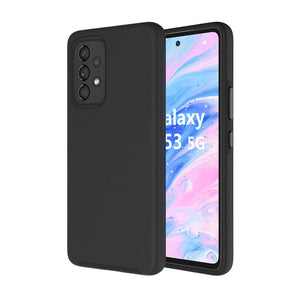 PROTech Samsung Galaxy A53 5G
We have all been there, right? Dropping our precious phone on the table, floor, or basically everywhere. It hurts to see cracked screens and smudged corners. But guess what? It doesn't have to be like that anymore! With Axessorize PROTech Dual-layered case, your phone is now safe from accidental bumps and drops.
The PROTech case is designed to protect against drops and shocks and with its military-grade durability, you're in for the long ride. The raised lips around the borders of the display and camera gives you extra support.
---
Recommended
---